MoneyGram, a Fast and Secure International Currency Transfer Service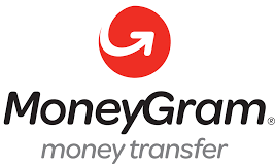 Do you want to receive money from abroad but are confused that you don't have a bank account? Don't worry, MoneyGram is here to provide convenient services for sending and withdrawing money from overseas through post offices in Indonesia. MoneyGram is one of the fast and safe providers of money sending and receiving services from home and abroad.
Why do we still need non-bank money transfer services in the midst of technology and the banking system that has advanced today? The answer is those who work abroad, for example TKIs are certainly looking for alternative remittance services that are cheap and easy to find. In addition, not all of their families or beneficiaries can access banking technology and services due to various reasons such as living in remote areas or age factors.
PT. Pos Indonesia (Persero) as a state-owned company that has been established for hundreds of years, has been known and gained trust in the community as a company delivering goods, documents, and money. Looking at that history, PT. Pos Indonesia (Persero) with branches reaching out to remote villages is the right partner for international money transfer services. This collaboration will facilitate each transaction quickly, safely and at an affordable cost.
What is MoneyGram? MoneyGram is a trusted global money transfer service company under MoneyGram International, Inc. MoneyGram provides money transfer services as an alternative for those who do not have a bank account that can be taken at all Indonesian Post Offices. The collaboration between Arsema and MoneyGram itself aims to further expand the range of sending and receiving money to the corners of the country. Seeing the high demand for money transfer services, this collaboration will make it easier for people, especially those in remote areas to receive MoneyGram money safely and comfortably at the nearest post office. What is Arsema? Arsema is a fund transfer provider that was established in 2009 and received a license from Bank Indonesia in 2010. Arsema and Moneygram International through its subsidiary in Indonesia, PT MoneyGram Payment Systems Indonesia, officially collaborate to serve money transfers and receipts to MoneyGram to the public through the Indonesian Post Offices .
How do I withdraw and send Moneygram money? Maybe the first thing you need to know is how to take moneygram remittances from loved ones who are abroad. Of course, we want the money transfer process to run safely and quickly in the country without any complicated administration.
You can pick up your MoneyGram shipment at the post office. Previously, fill out the receipt form completely and correctly including the reference number given by the sender to you first. After that, give the completed form and a photocopy of your ID card and present the original to the Postal Officer. Just wait a few minutes then the disbursement process is complete.
As for MoneyGram money transfer, the process is not much different from withdrawing money. The first step is to ascertain the amount of money you will send. Then, fill in the recipient's full name and address that matches their identity card and location. Fill in the shipping form completely and correctly.
After all processes have been completed, you must inform the recipient of the eight-digit reference number for collection. The recipient and sender can check the status of the money transfer so there is no need to worry about the sending being successful or fail.
Easier and Safer Transactions
The times have helped to change innovation in service. Although technology is increasingly developing, there are still many people who need services, especially money transfer services for those who do not have a bank account and are in a remote area. Arsema, MoneyGram and Pos Indonesia have made easy money taking and sending services at 350,000 agents spread all over the world. With Moneygram, all families can experience transactions safely, quickly and comfortably.